Swollen Cell Phone Battery Extractions
We Order and Install New Cell Phone Batteries
---
We service many brands: iPhone, Samsung, Nokia, Motorola, HTC, LG, ZTE, and more.
Swollen iPhone Battery Removal and Installation.
Replacement Batteries for Most Brands, Makes, and Models.
We can order new batteries for your phone, tablet, or laptop.
We dispose of damaged swollen batteries.
Repair or Replacement of Batteries in Cell Phone, Tablet, or Computer.
Replacement of CMOS Batteries on Computers and Tablets.
Damaged Battery Issues
Batteries in most electronic devices only have a certain amount of time before they become worn or dysfunctional. Lets face it. A battery is a disposable rechargeable power source that will not last forever. Some manufacturors technology and engineering lasts longer than others, but after sometime a battery, especially a cell phone battery will give up the ghost, "so to speak".
Heat is the number one factor that causes problems with batteries in cell phones and also other devices. The heat can be inflicted from numerous causes, including, but not limited to: charging or over charging, excessive outdoor use in hotter climates, a device being too close to a stove, heater, or fireplace, etc..
&nbspWell, oh yeah, I almost forgot, if you are playing high graphic games while you have facebook, instagram, Google, and 30 more windows open for 24 and a half hours a day, and while you are charging, it can cause irrepairable damage to your battery and a replacement is inevitable.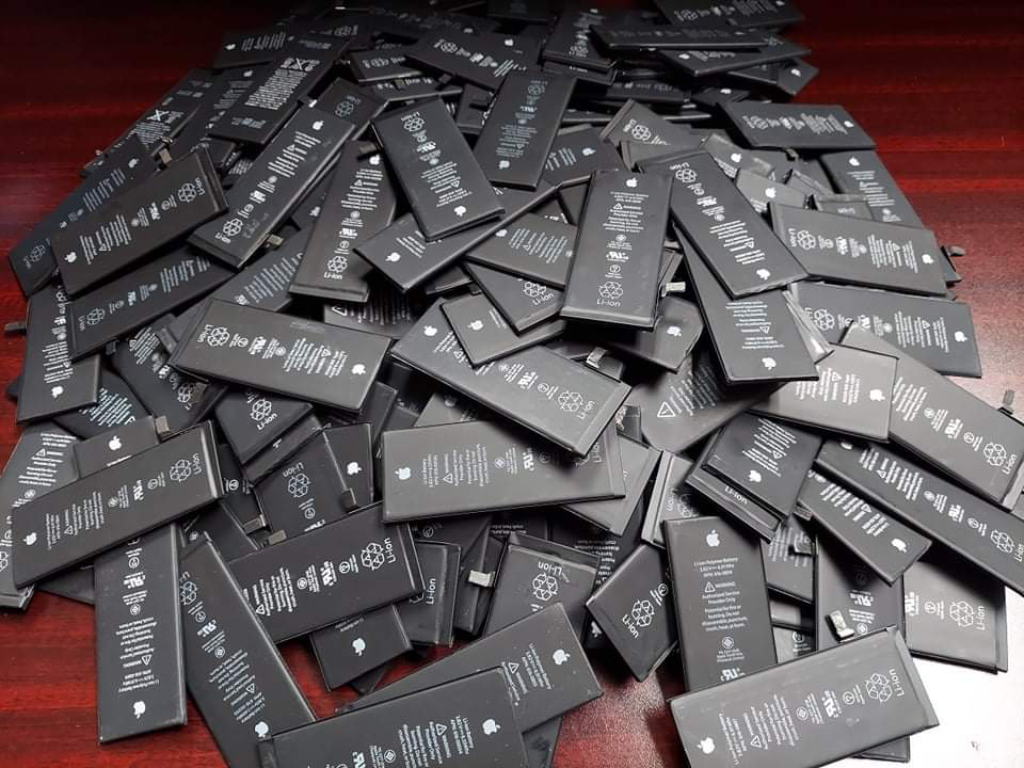 ---
Replacing Device Batteries
Replacing a cell phone battery is not the most charming procedure in most newer models. In fact, the procedures to obtain access to the battery may look like a malicious act in most cases: "just a little short of using a grenade to gain entry." --Just Joking-- Basically, there are other methods being used to to gain entry to a battery in a cell phone besides screws. A heat tool is used on most models now days by alleviating the compound used to adhese parts of the device together.
After disassembly of the phone, the battery usually has an adhesive on it too and heat or a special scrape tool is used to remove the battery. After unsnapping the ribbon connector, inserting a new battery is a simple process. A special adhesive is used to fasten the new battery in place and the same heat tool helps re-seal the device.
There are other methods on different manufacturors and some brands use screws and adhesives, or screen removal is required to gain entry to the battery.
Pine Cell Repair can assist you with all of your battery replacement needs and save you money!
Cell Repair Sanford, NC.
---
Pine Cell Repair is located in Sanford, North Carolina.
Repair | Part Replacements for:
Mobile Phones - Computers - Tablets
We are close to you:
Southern Pines, NC | Pinehurst, NC | Sanford, NC | Aberdeen, NC | Cameron, NC | Vass, NC | Raeford, NC | Pine Bluff, NC | Whispering Pines, NC | Carthage, NC | Robins, NC
Call: (910) 420-5551