Mobile Devices and Tablet Accessories
Many Items, Colors, and Styles Available
---
We have Accessories for most Brands, Makes, and Models.
Covers, Cases, and Holders for iPhone and most other Brands.
USB cables for charging and data transfer.
Mic buds, Ear buds, and Bluetooth Mic Buds.
Accessories for Tablets. Items for most Brands, Makes, and Models.
Protective screen layers for most devices.
Replacement Batteries for most Cell Phones available.
Great Prices on Protective Cases
Here at Pine Cell Repair®, we have great pricing on all of our accessories. Many items are in stock and lots of colors to choose from. If there is a specific item you need that is not in our store, we can order it for you in a timely manner.
Lots of Mobile Items in Stock
We have a good selection of accessories in stock for mobile phones, tablets, and computers: cases, covers, and holders. Many colors to select for your device are available. Factory chargers from many manufacturors or universal power supplies for your device. Power or data transfer cables in stock - USB (b) micro or USB (c); Many colors available in these items also. Lightning cables for iPhone.
Extended memory and storage cards available. "SD-Cards". Several models available in different capacity amounts: 16Gb, 32Gb, 64Gb, 128Gb, 256Gb, 512Gb, and 1Tb SD cards or Micro SD cards. We can order any type storage device or capacity size. Many are in stock.
---
iPhone Covers, Cases, and Holders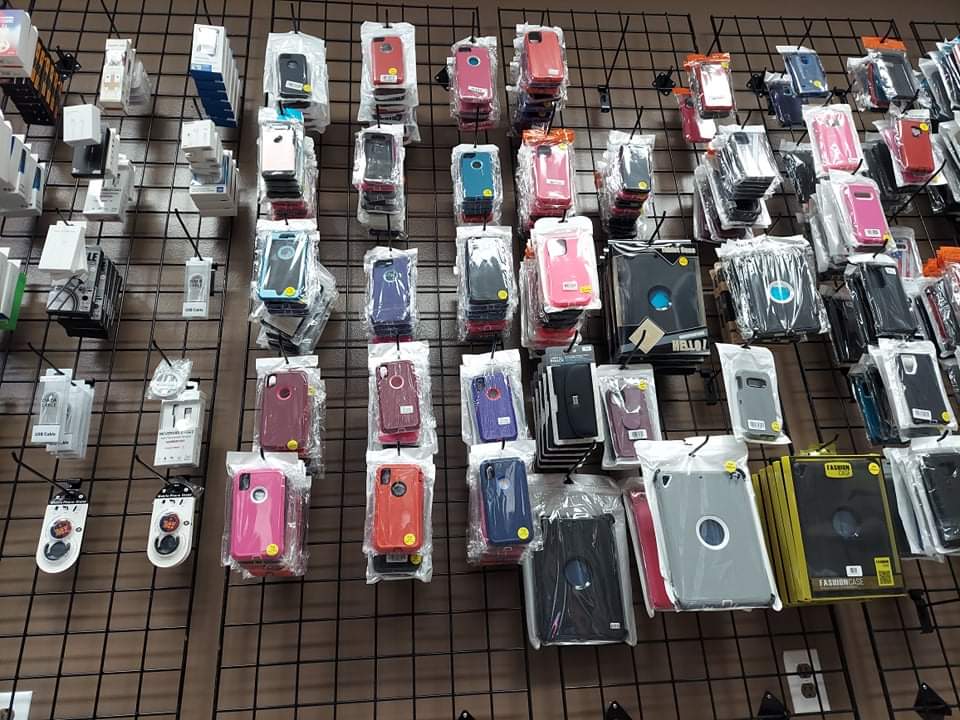 Wide Selection of Phone Accessories
Now that you have had your device battery replaced, or your screen replaced, or other repairs performed, the purchase of new accessories for your device will freshen the status even more. A wide selection of cell phone and tablet accessories are available in our Southern Pines, NC location.
Pine Cell Repair has a variety of cell phone accessories including: cases, chargers, USB and lightning cables, bluetooth mic buds, universal adapters, and a lot more.
A protection case is an essential investment for your cell phone or tablet that can keep your device safe from drops and save you hundereds of dollars.
---
Pine Cell Repair is located in Sanford, North Carolina.
Repair | Part Replacements for:
Mobile Phones - Computers - Tablets
We are close to you:
Southern Pines, NC | Pinehurst, NC | Sanford, NC | Aberdeen, NC | Cameron, NC | Vass, NC | Raeford, NC | Pine Bluff, NC | Whispering Pines, NC | Carthage, NC | Robins, NC
Call: (910) 420-5551